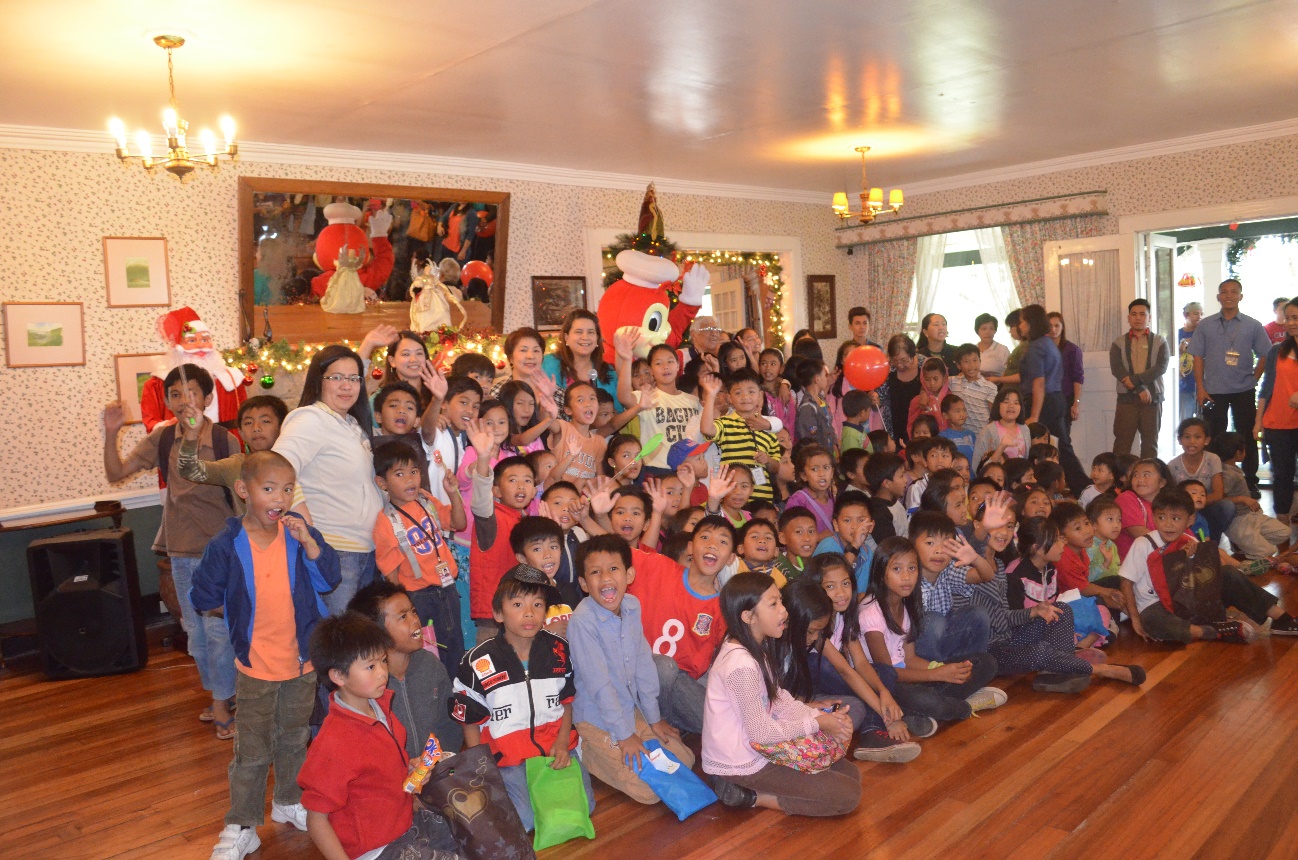 The children with other participants wearing their biggest smiles on their faces with Jollibee.
The Silahis ng Pasko is a month-long activity of December 2014 for caring and giving. It was the longest and most meaningful Christmas Season Offering in the City of Baguio and the Cordilleras. John Hay Management Corporation (JHMC) served, among others, as premium partner for having started the Share-A-Joy program 20 years ago.
Christmas paves the way for giving, sharing and loving. In line with this, the Community Relations Division served as the implementing agency for the event in coordination with the City Social Welfare Office of the City of Baguio and the National Correspondents Club of Baguio (NCCB) headed by Mr. Nars Padilla. Specifically, the said event is for children within John Hay Reservation Areas (JHRAs) and other barangays for child workers (little helping hands, newspaper boys, shoeshine boys, baggage boys and bag sellers). This activity aims to provide a short yet meaningful program for the children and as a priceless gift for this Christmas.
Silahis ng Pasko was held at the Liberty Loop Drive, inside the Camp John Hay, on 06 December 2014 participated by 246 barangay attendees, sixteen (16) City Social Welfare staff headed by Ms. Betty Fangasan, 13 NCCB partners and other media partners covering the event, and some JHMC staff with their children.
JHMC provided the transportation, snacks and lunch for the attendees. The kids were given Christmas bags containing candies, fruits and toys as a token for their active participation.