Decades ago, Camp John Hay served as a vacation and recreation sanctuary for American servicemen. in the Philippines. In 1991, the Americans formally turned over this facility to the Philippine Government. The year after, Republic Act. No. 7227 (RA 7227) or the Bases Conversion and Development Act of 1992 was enacted effectively conveying stewardship of Camp John Hay and other military facilities in the Philippines to the BCDA. Through this Act, the BCDA was authorized to facilitate the sound and balanced conversion of former U.S. bases and their extensions for the productive use of the Filipino people. For this purpose, BCDA was directed to form, establish and maintain subsidiary corporations.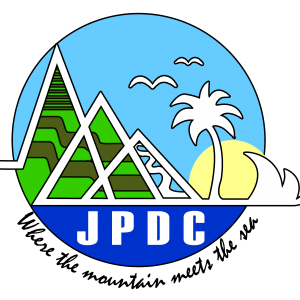 JPDC Logo (Where the Mountain meets the Sea)
In 1993, John Hay Development Corporation (JHDC), was created by virtue of Executive Order No. 103. JHDC operated as BCDA's implementing arm for the conversion of Camp John Hay (named at that time as Club John Hay) into an environmental, economic, and social development hub in the North and the country in general. Toward the end of the year, amendments were made on the JHDC's articles of incorporation which included the jurisdiction of the Wallace Air Station in Poro Point. The company was then rechristened as John Hay Poro Point Development Corporation (JPDC).
Pursuant to RA 7227 and Proclamation No. 420 dated July 5, 1994, the John Hay Special Economic Zone (JHSEZ) was established, designated from a portion of land occupied by the former Camp John Hay Reservation. The objective is to lease out portions of the JHSEZ for the purpose of developing this into a wholesome family oriented public tourism complex, multiple-use forest watershed and human resource development center.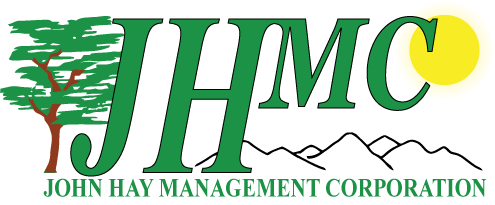 JHMC Logo (2002)
In 2002, President Gloria Macapagal-Arroyo issued Executive Order No. 132, separating JPDC into two entities and renaming them as John Hay Management Corporation (JHMC) and Poro Point Management Corporation (PPMC), respectively. JHMC is now the implementing arm of the BCDA over the JHSEZ.
A milestone development in 2006 was reached through the signing of a Registration Agreement with the Philippine Economic Zone Authority (PEZA). This undertaking was forged through Presidential Proclamation No. 1191, which hereby designated the 301.86-hectare JHSEZ as a Special Tourism Economic Zone in Baguio City.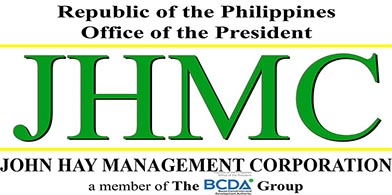 Current JHMC Logo
On March 20, 2007, Republic Act 9399 and Republic Act 9400 were signed into law, according locators with tax amnesty and duty-free incentives. Today, the erstwhile military camp is a premiere eco-tourism haven and is a center for human resource development – embraced by panoramic vistas and crisp mountain air that show the classic charm of the City of Pines.
Today, JHMC has reinvented itself to become a major player in the BCDA Group, among fellow subsidiaries such as PPMC, Clark Development Corporation (CDC), North Luzon Railways Corporation (Northrail), BCDA Management Holdings, Inc. (BMHI), and Bataan Technology Park, Inc. (BTPI).