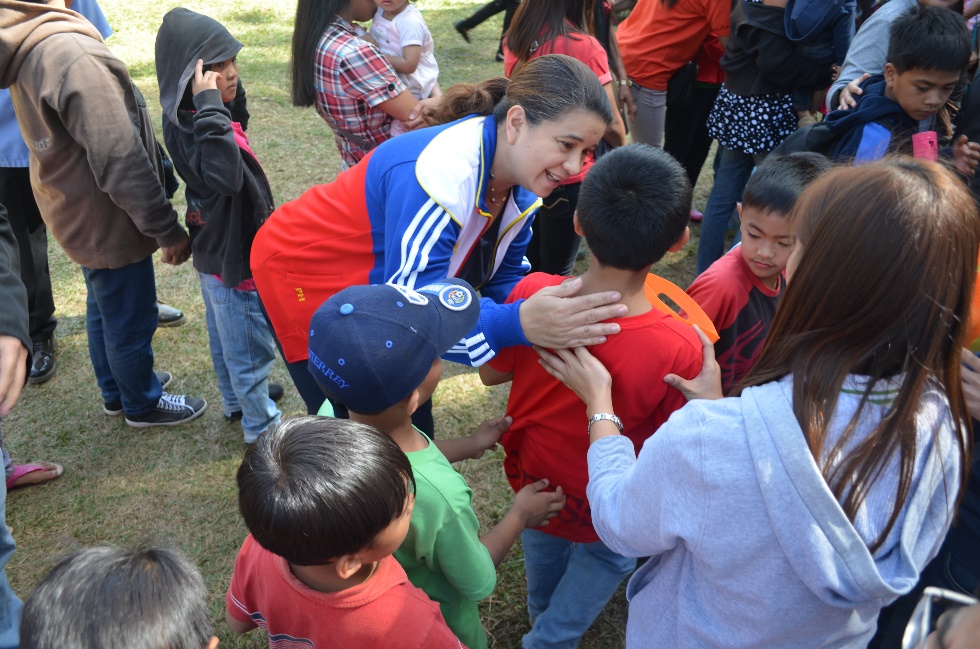 Gift giving to indigents children of the 14 barangays in the JHRA
The JHMC Paskong Barangayan 2014 is a Christmas activity specially designed to strengthen the relationship of BCDA-JHMC with its stakeholders, make BCDA and JHMC presence more visible in the community and bring the communities together. The participants- beneficiaries were the identified indigents of the 14 barangays in the John Hay Reservation Area (JHRA), local media partners, JHMC employees and other partners supporting the undertaking.
10 barangays were represented out of the 14 with a total attendance of 483 held at the Ayala open field, inside the Camp John Hay. The target attendees are 460.