In a recent GCG Governance Awards Ceremony held at the PICC Complex in Pasay City, John Hay Management Corporation was ranked sixth, cementing its place as one of the top-ranking GOCCs in the CY 2022 Corporate Governance Scorecard with a rating of 98%.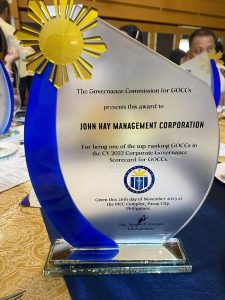 Being ranked sixth among all government-owned and controlled corporations demonstrates JHMC's excellent public service and outstanding corporate governance.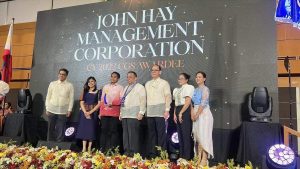 GCG is the primary policy-making and regulatory body, ensuring that state-owned corporations' operations are transparent and responsive to public requirements.