The JHMC-Gender and Development Focal Point System (GFPS) is composed of thirteen (13) members building their capacities in line with the promotion of a gender-responsive workplace. Known to many, the JHMC-GFPS has a unique structure that tailor-fits into a GOCC's unique system.
The JHMC-GFPS aims to be at the forefront in creating ideals and following mandates on Gender and Development. These goals towards gender equality are continuously affected.
In realization of these ideals, a two (2) day seminar was held last August 22-23, 2019 at the Hotel Elizabeth. Together with Growth Events and Training Consultancy by Chris Dao-anis, the program honed the GFPS members' knowledge and skills on Concepts on Gender and Development, Gender Analysis tools and public speaking.
Through public speaking engagement, the GFPS were trained on how to speak in front of an audience. This, in turn, will allow the GFPS to talk with confidence and communicate properly with stakeholders in order to promote the company's goals and increase awareness on JHMC – GAD related activities, plans, and programs.
Vichel Rse Juguilon-Pangan, a Philippine Commission on Women (PCW) accredited speaker, leveled up the knowledge and skills of the participants and demonstrated the inter-relationship of one concept to another.
She emphasized the concept that sex is biological in nature while gender continues to be an evolving word being influenced by different social factors. Further, she stressed that gender stereotyping should not in any way be used to bully or put down a person who is relatively unique.
With the support of JHMC President and CEO Allan R. Garcia, the JHMC-GFPS is scheduled to launch its first-ever JHMC GAD Magazine in Baguio City in late November this year. The magazine aims to increase awareness and equity not only in the workplace but also to reach stakeholders' homes. END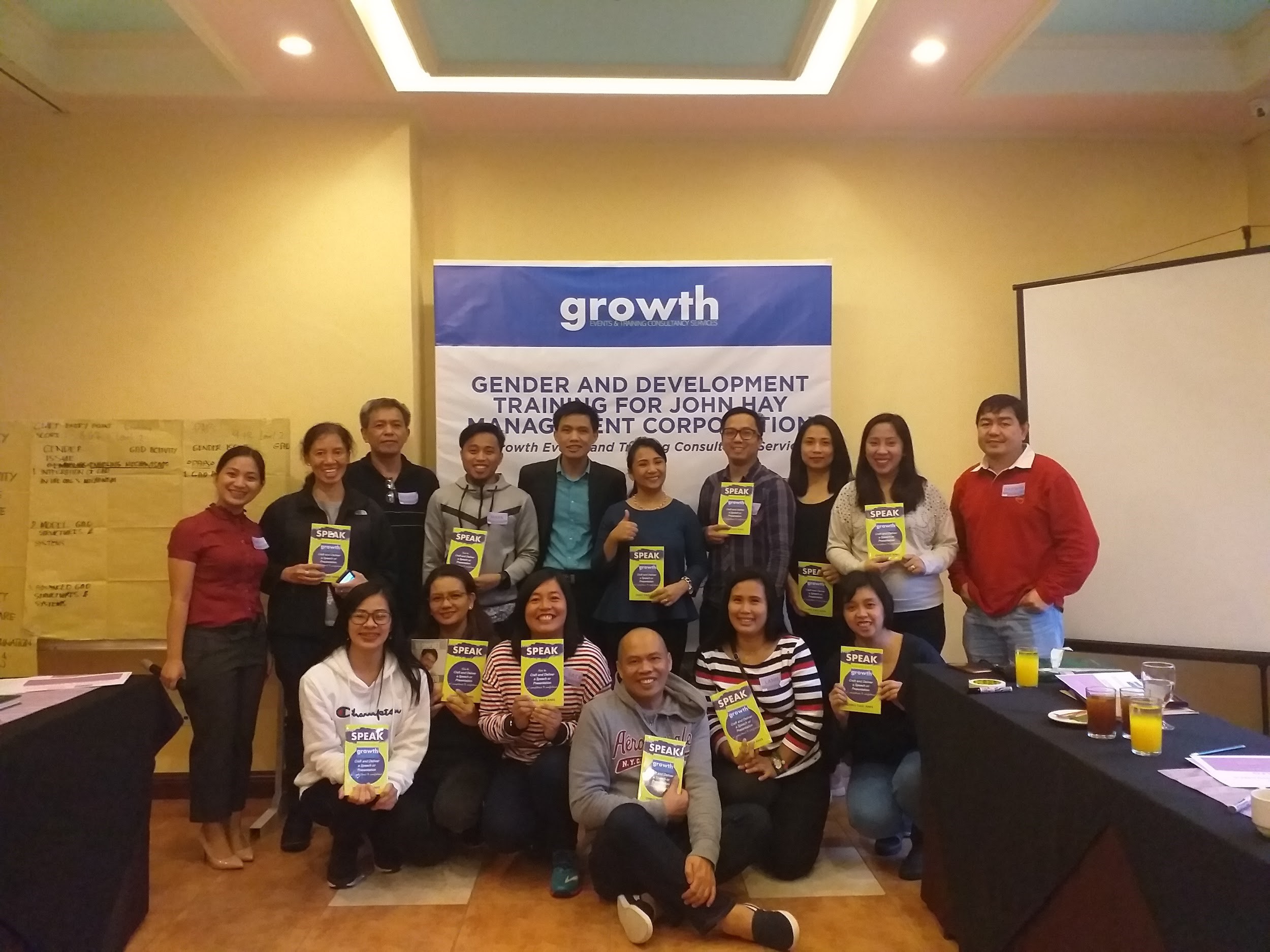 UNITY AMIDST DIVERSITY: Everyone was all geared up with emcee Evangeline Patal-e (farthest left), speakers Chris Dao-anis and Vichel Rse Juguilon – Pangan (both in the center) as participated by the JHMC GFPS Executive Committee Members: Danny B. Latawan, Darwin C. Perez, Luzviminda Nigos-Panganiban, Lea Quisoben – Maguilao, Philip George Demot; GAD-TWG Members: Arlene Novencido, Beryl Blanche Bahatan, Jun Ceasar Ramirez, Mark Adviento, Lanie Rose Romero, Zyrelle A. Del Prado and Leslie Dulfo; Ronald B. Zambrano (Finance Services Manager) and Josephine Tecan (Accountant)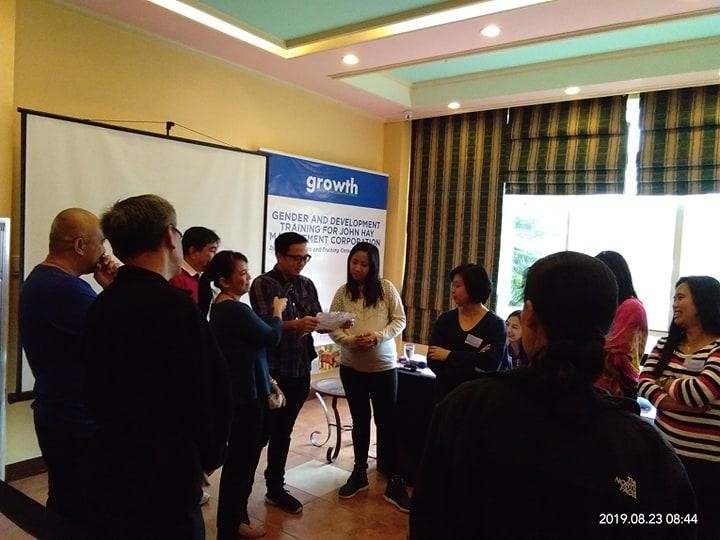 GAME NA GAME! JHMC-GFPS in a game of true or false Gender and Development concepts.