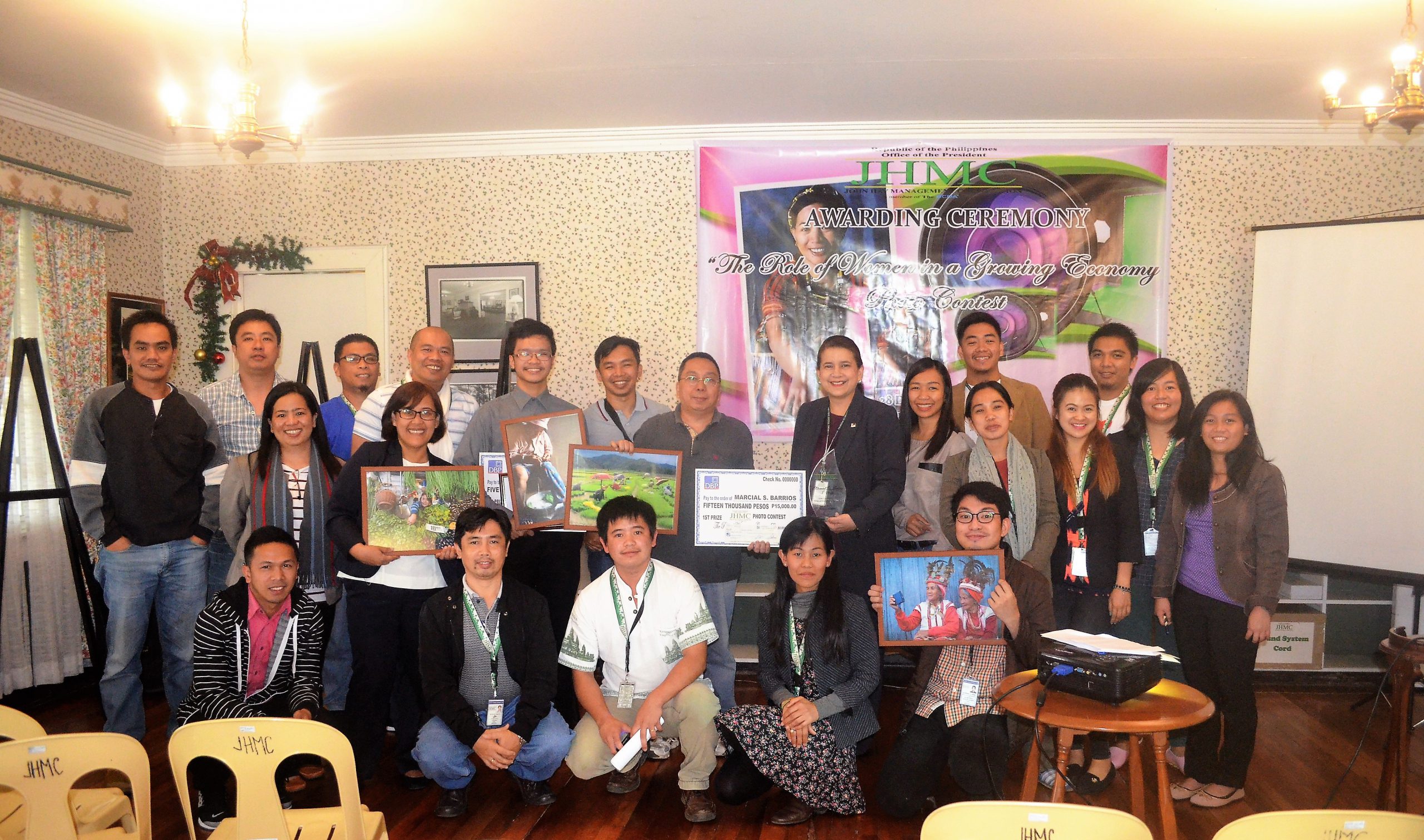 BAGUIO CITY – John Hay Management Corporation (JHMC), a subsidiary of the Bases Conversion and Development Authority (BCDA), through its Gender and Development projects conducted a photo contest through the initiative of Engr. Editha Mejia, JHMC GAD- Technical Working Group Chairperson. The photo contest aims to spread awareness on gender equality and sensitivity.
With the theme, "The Role of Women in a Growing Economy", the JHMC Gender and Development captures the essence of women in nation building and supports various campaigns to end all forms of violence against women.
The photo contest was participated by various amateur photographers and a total of 34 entries were submitted beginning August of this year to November. The entries which were earlier submitted in 2015 were likewise considered.
The pre-screening which trimmed down the entries to twenty (20) were conducted by a panel of selected JHMC personnel who assessed and examined all entries to ensure compliance with the prescribed guidelines set forth by the management.
Kriselle Amlag, a food photographer, Randy Benigno, Manager of Vision Works, and Eliza Consul composed the team of professional photographers who painstakingly select the winners from the result of the pre-screening.
Marcial S. Barrios bagged the 1st prize and the favorite photo award. His photo captured the contribution of women in agriculture which has a huge impact in our growing economy. The other winners were, Fernando G. Zapata and Ian Joseph L. Calpito, the 2nd and 3rd prize winners, respectively, and Emman A. Foronda garnered the other favorite photo award.
Dr. Jamie Eloise M. Agbayani, JHMC President and CEO / GAD Chairperson, led the awarding ceremony which was held at the Bell House.
Dr Agbayani, through her leadership under the JHMC, continues to take part in the administration's gender and development endeavors to promote the significant role of women in nation building.
Under the principle of good governance and national development, the JHMC commits to streamline gender perspectives in its programs and projects.
END