"Historic tunnels, caves and trails are enchanting and enthralling. They are like honeycombed cavities to me for, with each conduit, their stories intertwined, fusing our past and present, creating a realistic view of true Filipino ingenuity."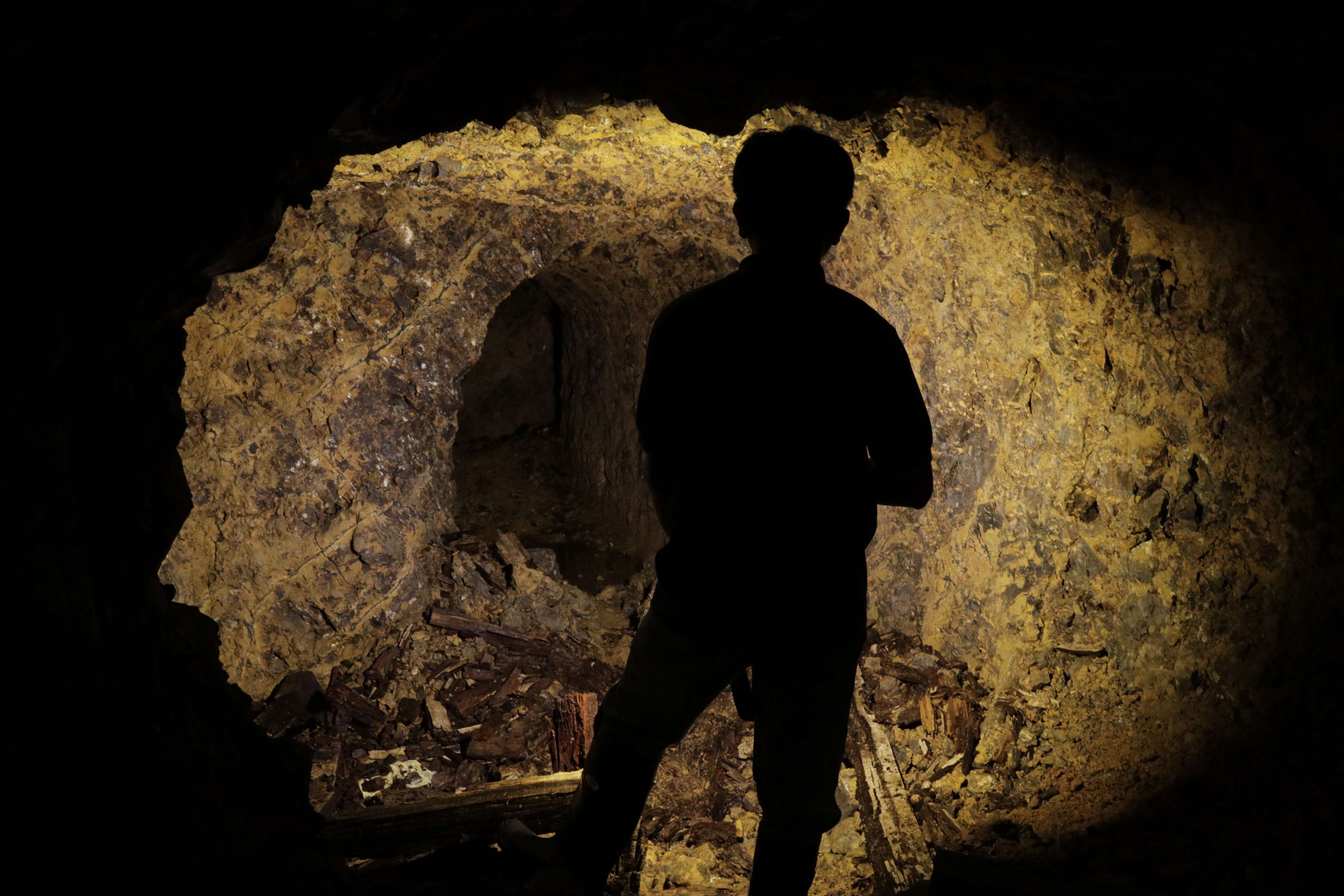 Camp John Hay, aside from its towering pine trees and mossy greens, is the keeper of unexplored underground portals that were used as shelter and hidey-hole for our forefathers. Secrets, strategies, fights and fears were carved into its walls by Filipinos' bravery and heroism during World War II.
Gradually, though, they were being covered in vegetation, erasing their tracks and reverting to their primordial purpose-hidden, undetected and camouflaged, only those who knew their existence could enter unannounced.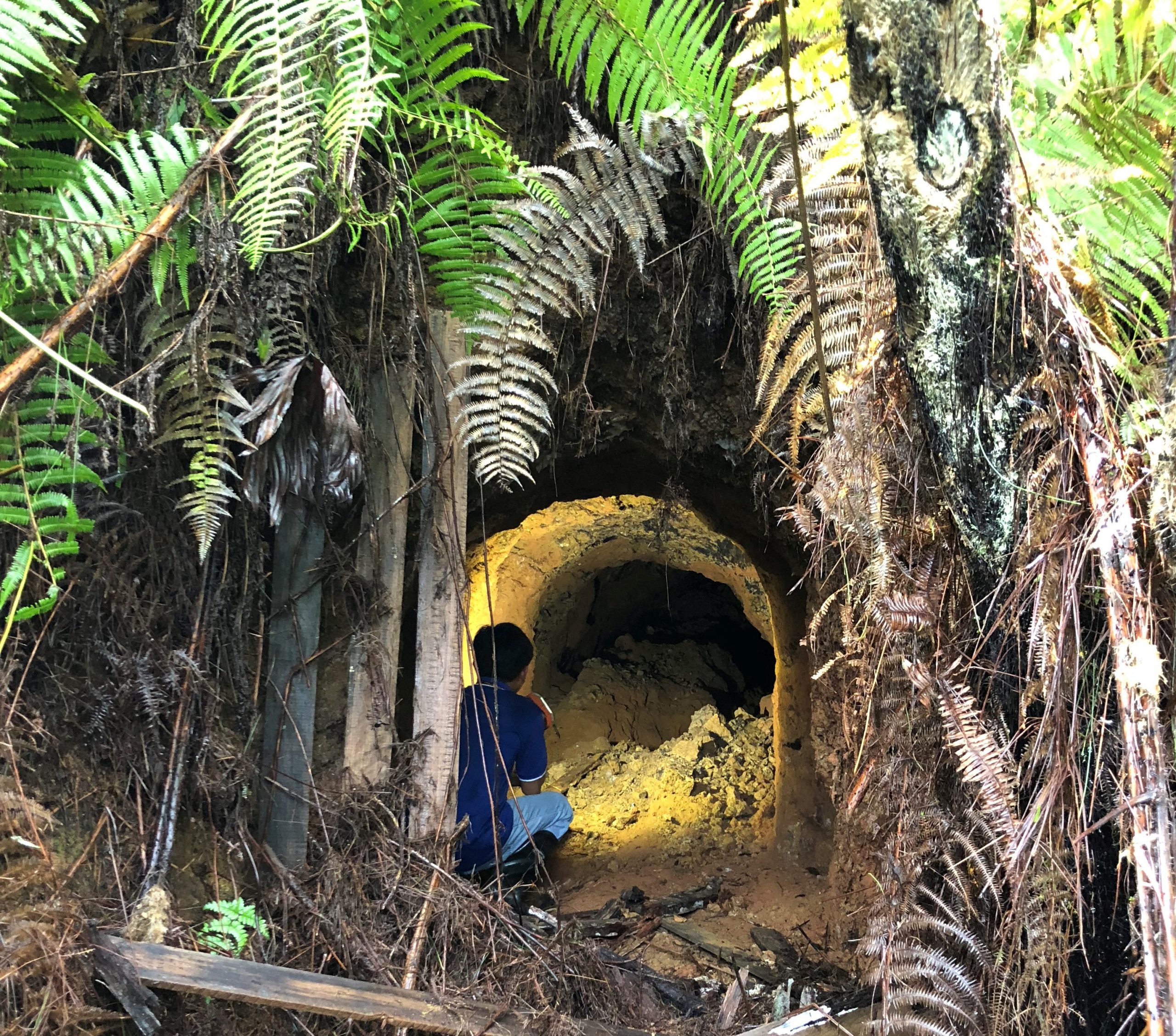 We only have explanations for why they were made, but the ultimate question – how they were made, where they led us, and who dwelt in them in the past – remains a mystery waiting to unfold. Honestly, peeping through them gives me a chill. The sudden gush of remoteness freezes my bones, and those who lived or stayed here must have an uncontrollable fear. Trading light, submitting yourself to the horrific experience of staying in the dark just to be alive, is so gruesome to think about.
As we walked deeper into the camp, modern civilization just a few meters away from us began to fade. This might have been, like in the past, the faint sound of motor engines running, waning laughter, just the creasing shrubs making way for our path. It has been raining for the past few weeks and the clay-like soil of Baguio loosens-up, making way for an unforgiving, slippery ground. The trails, though succumbed by merciless shrubs and rich vegetation, are permanent footprints of a haunting yet impressive history of bravery and patriotism that remains in our hearts today.
These caves and tunnels withstand the test of time, still being remembered and debated, yet time allows us to forget and create new memories with them. The biggest cave inside the camp was located just below Cottage 629. This cave has two portals that are engulfed in darkness. Drifting water drops showers on the inside, making its ground slippery, at an exponentially muddy level.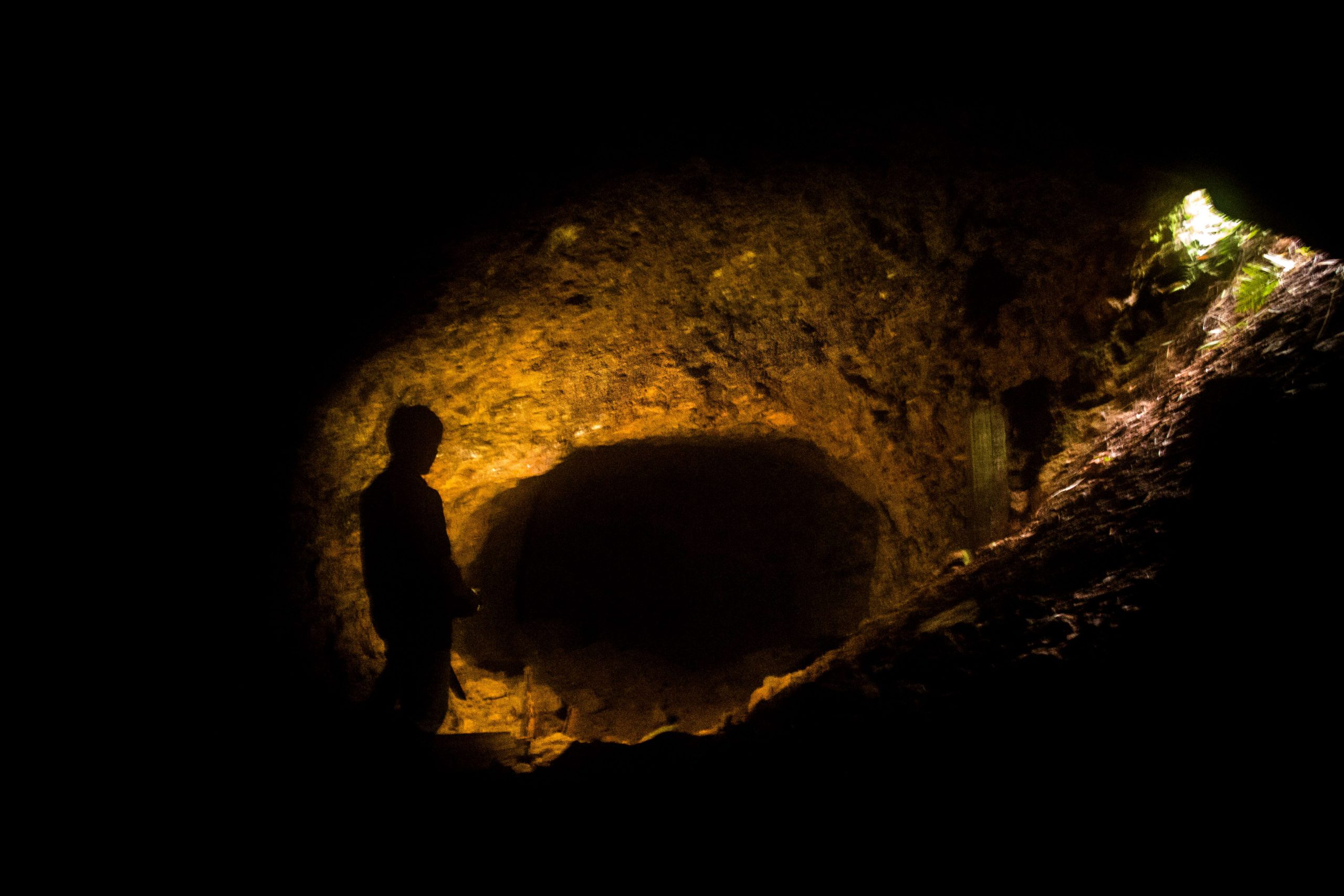 This two-portal cave has three openings in three opposite directions, each leading to a secure refuge. From the grapevine, the leftmost opening connects to the cave found somewhere in Outlook Drive Barangay, the center that leads to the former CJH hospital, which is now the Igorot Lodge, collapsed, hence unpassable, and the rightmost is linked to the cave found in the Botanical Garden.
Like caves and tunnels, Camp John Hay trails are equally captivating. Various entry points were scattered around the reservation. Blue, white, yellow, and red, these trails give you a 360 degree of teeming old Benguet pine trees and saplings. If you are lucky, your eyes will feast on different varieties of mushrooms and wildflowers, too.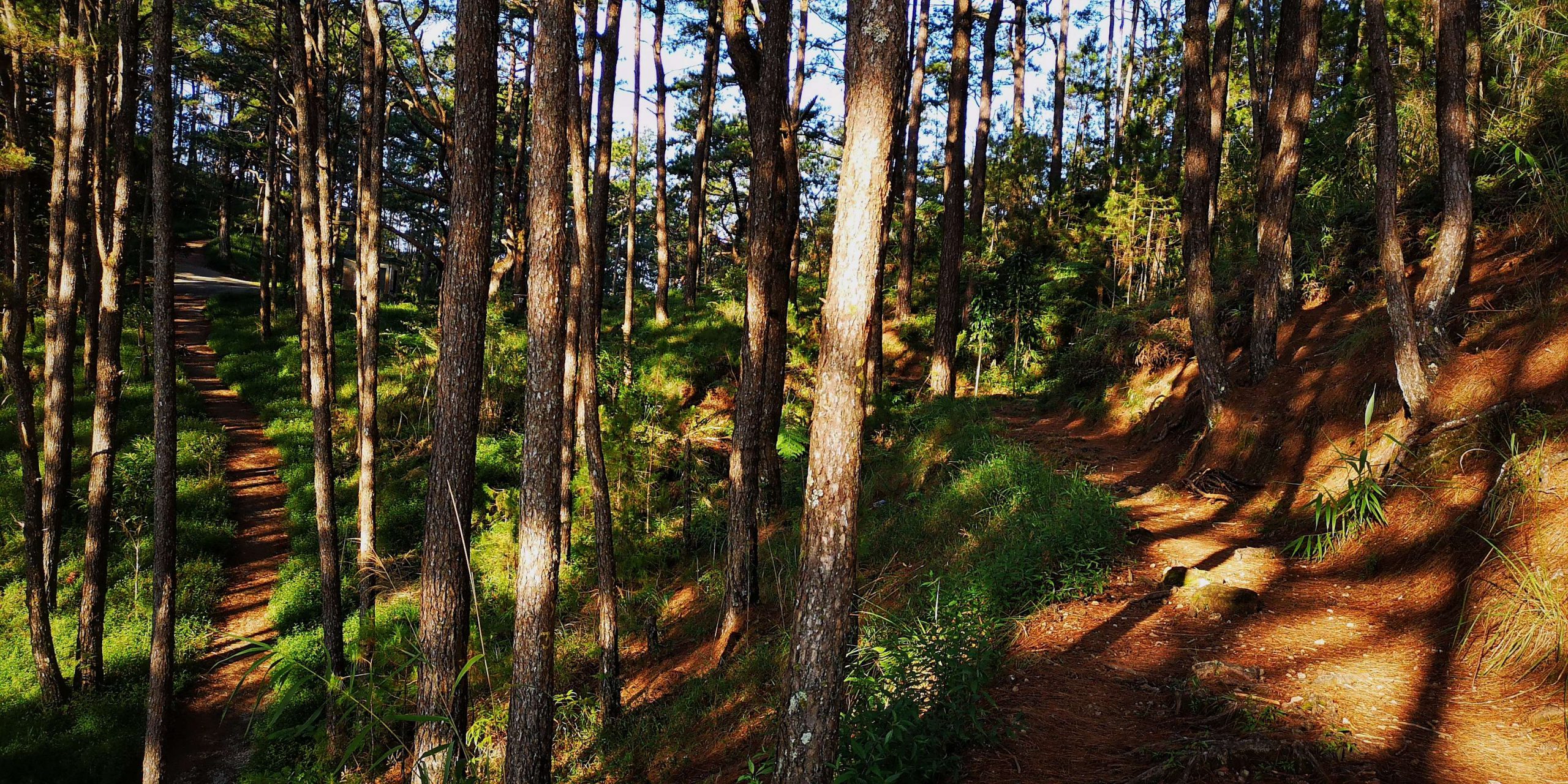 It seems ironic, but the most colorful of all the trails is the white trail. Unlike the white color, which signifies purity, illumination and innocence, walking through it seems murky and dreary; because of the dense foliage, leafy and sharp pointy greens growing together, which makes it difficult to advance another step. With the old, white, round, plate tin pinned on the bark of the old pine tree as a guide, traversing it will lead you to the next cave. This cave has a small opening and by looking at it, you need to crawl in order to get inside. You cannot notice this cave from afar because tall grasses cover its entrance.
Explore these trails and caves just after the rain and your eyes will indulge in those tiny droplets along the tracks reflecting the greens and the sky. Notice the leaves and pine needles that clenched them, defying gravity to perfection. Make sure to wear shoes designed for trekking, for the muddy path will not forgive the wrong foot forward.
With an elevation of 1470 meters, or 4,823 feet, Country Club Village and Happy Hollow, including Kadaclan, the municipality of Itogon. In fine weather, the Cordillera mountain ranges can be seen from the Red and the Yellow Trail, respectively.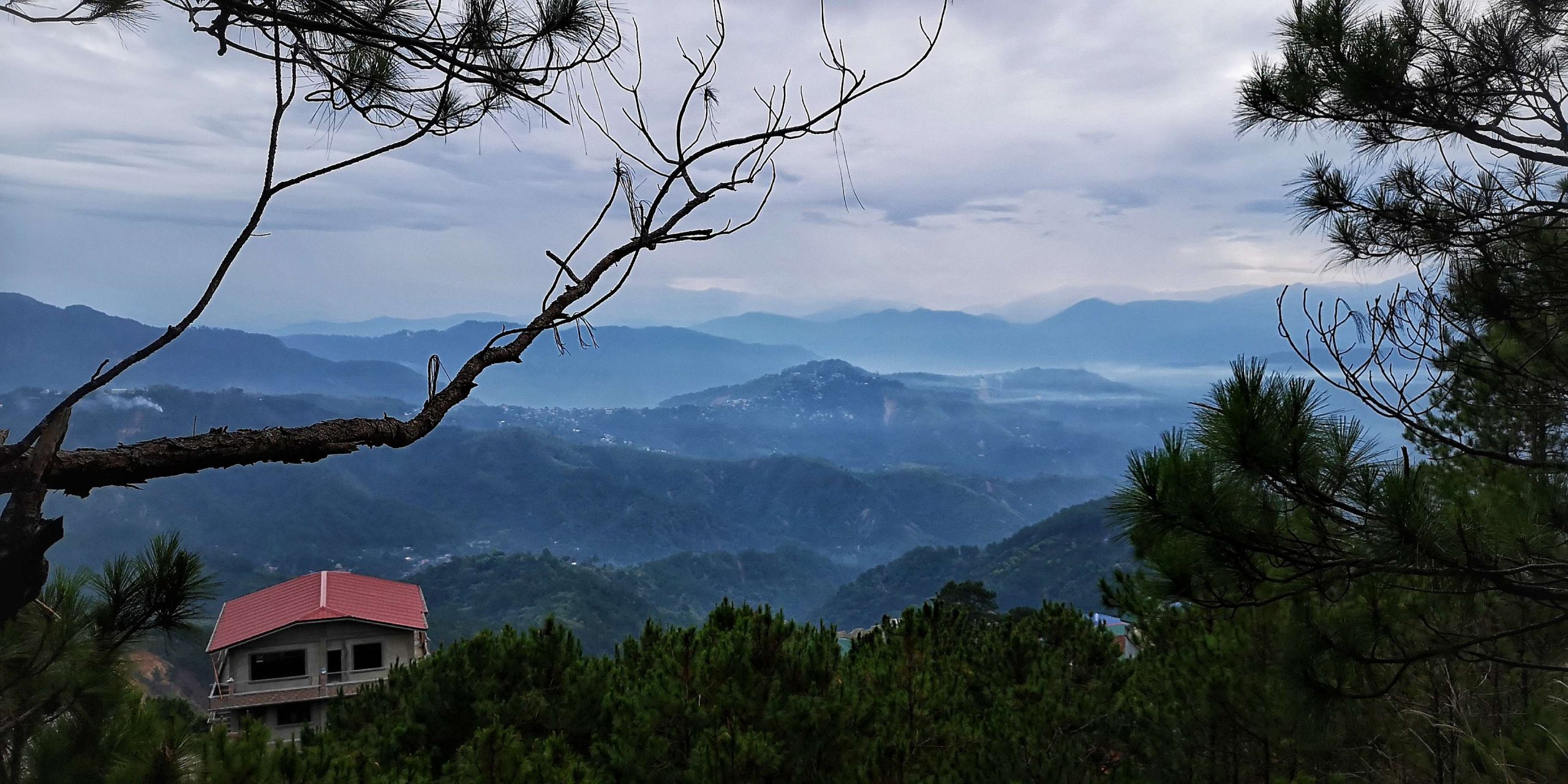 Camp John Hay completes what Baguio City is all about. Its captivating mystics lure tourists. As time passes by, new stories about it advance, metamorphosing into something more mysterious and charming, catching the imagination of every inquisitive mind. To date, many of its secrets are still hidden and not all of its stories have never been told, Camp John Hay is waiting for a real wanderer to expose its true beauty. END